DOUBLE THE IMPACT! At the heart of your event is a Master of Ceremonies who sets the pace, rhythm, tone and success of your event; they are your event heartbeat!
When vast amounts of time, money and energy are spent in bringing teams together to focus and learn, a Duo MC greatly increases the scope and variety of interaction with the audience. Together Donald MacKee and Robbi Mack open up a whole new level of engagement possibilities giving another point of difference in a conference line up. This includes the seamless execution of run sheets, introductions, sponsors and most importantly managing the energy of the audience. Having Donald and Robbi Duo MC your event creates flexibility and harmony when the group is at different locations or sessions are running concurrently.
Having collectively performed for decades, this engaging couple have rocked the stage to audiences worldwide using comedy, interactive improvisation and cabaret in corporate, on television and in theatre. You can expect energy, electricity and a huge dose of authenticity.
If you're looking for a unique point of difference for your event with world-class performance experience, then Mack2 Duo MC are your complete conference comperes covering all your business sessions and social events. Double your Impact with Donald and Robbi.
KEY OUTCOMES:
Wider appeal to mixed gender audiences
Exponential increase of energy on stage with greater variety of engagement tools
Greater flexibility of audience management with concurrent running sessions and social/gala events
Stamina to manage multiple day conferences
A fresh alternative to MC-ing an event
"Donald and Robbi bring more than just what you'd expect of professional MC's, they bring that special extra ingredient to make a conference a 'best ever event'. I would thoroughly recommend them to anyone organising a multi-day, multi-location international event."
Convenience Retail Manager Caltex Star Marts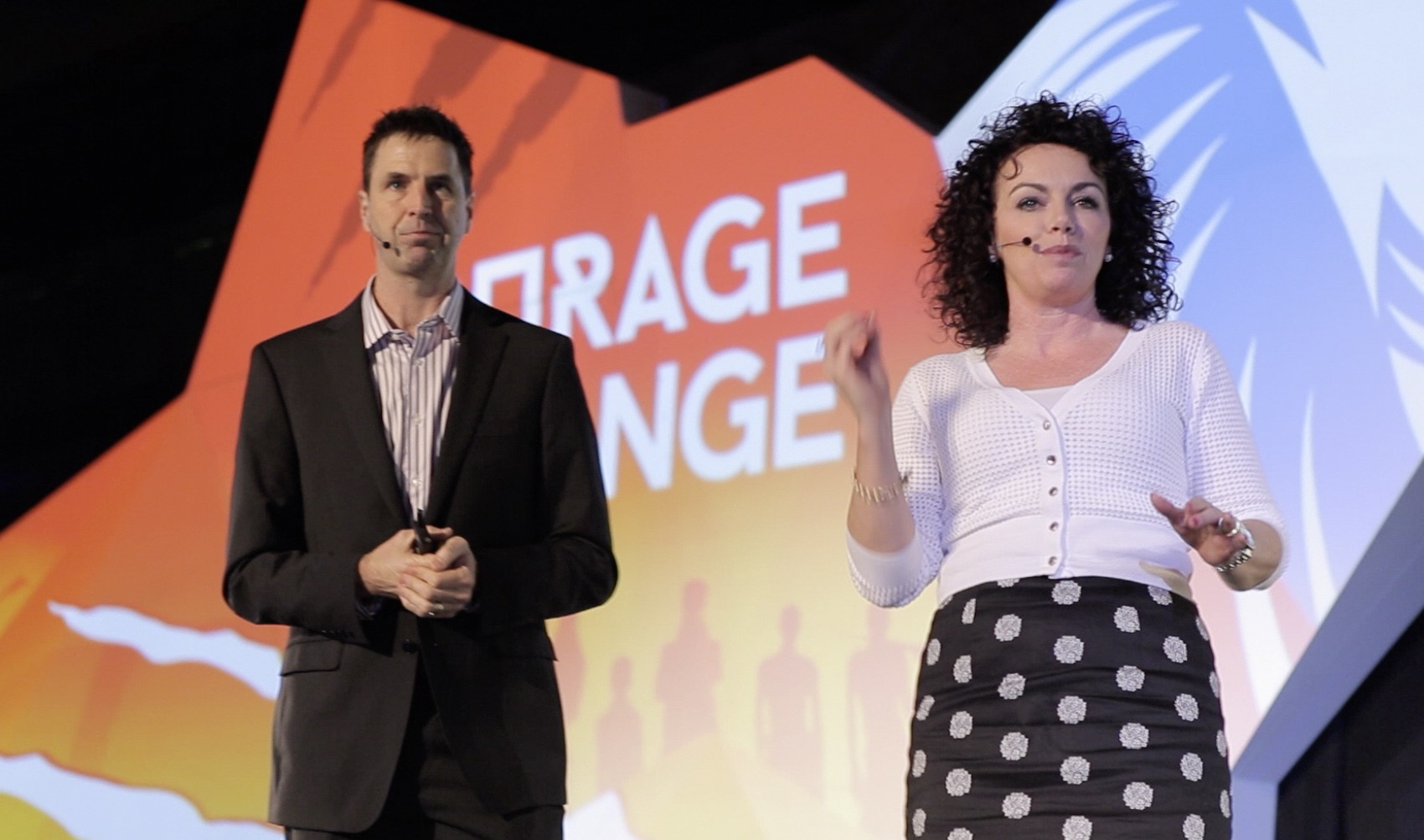 "The brief was to produce entertainment for our Awards Dinner and provide facilitation for a segment of the conference. "Delorenzo's Got Talent' was outstanding and Donald & Robbi got everyone in the room involved in it - we are still talking about it 3 weeks later. The facilitation was also a huge success with great banter and seamless seque's between Robbi & Donald making all involved totally at ease and the room fully focused.This is our second Sales Conference with these two dynamic people and it will not be the last!
Chris DeLorenzo - DeLorenzo Hair and Cosmetic